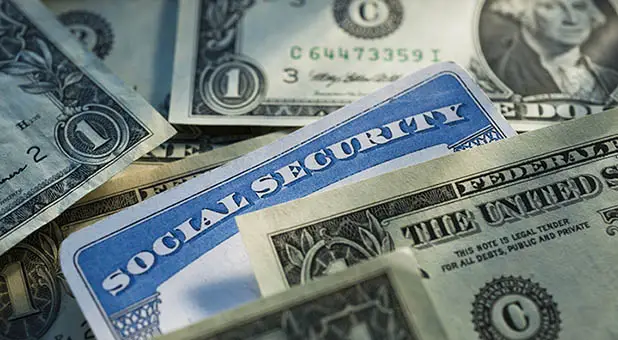 Are you the primary caretaker for young grandchildren? If so, they may be eligible for supplemental Social Security disability or Social Security retirement benefits. The Social Security Administration (SSA) offers monthly resources for families in need. If you're already enrolled on disability or retirement, your family may be eligible for extra assistance.
When Can Children Qualify?
If you're receiving either Social Security disability or Social Security retirement benefits, minor children can qualify for auxiliary benefits. These are supplemental benefits and will not reduce your monthly earnings in any way. Grandchildren are eligible if they're under age 18, you support at least 50% of their needs, and you've been supporting them for at least one year before applying.
The biggest challenge with getting grandchildren approved for auxiliary benefits is their living situation. You cannot get additional benefits if you are your grandchild's primary guardian or even if you were awarded custody of your grandchildren. Grandkids are only eligible for auxiliary benefits if one of the following criteria is met:
Your grandchild's parents are disabled
Your grandchild's parents are deceased
You've legally adopted your grandchild
Biological, adoptive, and step grandchildren will all qualify, but the criteria can be challenging for many families to meet. For example, if Child Services removed your grandchild from your children but your own children are still working, you cannot receive any additional benefits for the grandchild.
How Much Can Grandchildren Receive?
If your grandchild or grandchildren do qualify for Social Security disability benefits, you'll significantly increase your monthly Social Security benefits. When receiving additional benefits for your retirement or disability account, each child is entitled to up to 50% of your monthly benefits, with a household income maximum of 180% of your monthly entitlement. For example, if you have three grandchildren that all qualify for auxiliary benefits and you receive $1,000 per month, your Social Security check wouldn't increase more than $800, even though each child is technically entitled to $500 apiece.
If your spouse passes away, a grandchild could receive up to 75% of the deceased beneficiaries' entitlement. For all three types of auxiliary benefits, a child will be eligible until his or her 18th birthday, or until age 19 if your grandchild is still in high school.
Starting Your Application
You have to visit your closest Social Security office to apply for auxiliary benefits on behalf of a grandchild. There are more than 1,300 SSA offices located across the country. To get the process started, call the SSA toll free at 1-800-772-1213 to make an appointment to fill out the necessary paperwork in person.
It should take three to five months for the SSA to add your grandchildren to your records. Once approved, you can spend your additional benefits on healthcare, childcare, school needs, recreational items like gifts for your grandchild, rent or utility bills, and any other daily living needs.
Helpful Links:
https://www.disabilitybenefitscenter.org/social-security-disability-insurance/how-to-qualify
https://www.ssa.gov/people/kids/
https://www.disabilitybenefitscenter.org/state-social-security-disability