Is the Elder Cottage Housing Opportunity (ECHO) for you? As you get into advanced age, you may end up alone in the family house, with a long-empty nest, missing a passed-on spouse, and having trouble maintaining the property, paying the taxes on it, making physical adjustments to your home, and negotiating stairways that just get tougher by the year.
You may come to the point where you still want to be relatively independent, but you really do need a smaller, more manageable place to live, sleep, cook, eat, entertain yourself and guests, and generally be more comfortable than you are or would be in a larger home.
With the Elder Cottage Housing Opportunity program (ECHO) and its set of rules for putting up disabled or elderly family members, you may be able to solve all those problems while still being close to your younger family. Let's take a look.
What Is ECHO?
The Elder Cottage Housing Opportunity program is a part of the Housing and Urban Development. Its function is to change zoning laws temporarily to allow single-family properties to add an outbuilding attached to the main house or separated by a part of the yard, with its own entrance, bath, and cooking facilities.
ECHO Structures are Meant to be Temporary
In certain areas, properties already may include a main house and one of these "granny flats" or "mother-in-law's quarters." In these cases, the ECHO program allows those quarters to be inhabited by an elder family member for as long as it suits them, with the understanding that the extra living space will be removed when no longer needed. The rules about age and relationship to the main homeowner vary from state to state and municipality to municipality. Some rules are strict about the familial relationship, the setback distance from the road, roof height, whether or not the granny flat is attached to the main house or separate, and several other factors.
In cases where there is no existing secondary quarters, many states will allow a modular, smaller home to be transported onto a single-family property without all the usual — sometimes stringent — rules about renting out rooms, subletting, etc. These modular homes may be rented by the family as a whole, and then returned to the manufacturing company if and when the need for them subsides.
"Cottage" Apartments Can Be Part of the Existing Structure
Above-garage apartments are also sometimes used as "cottages" for elderly family members under ECHO, sometimes with stair-lift chairs for ease of access. "Cottages" may also be "carved out of" the existing single-family structure — that is, the main home can be renovated to include a section with its own entrance, kitchen and bath, depending on the existing architecture.
The History of ECHO
Some people might debate AMAC vs AARP, but the lobbying strength of AARP is clear. Stemming from the need that municipalities had to keep up a certain number of "affordable" rent units within their borders, along with the perception that many seniors needed a more supportive and affordable living situation, the American Association of Retired Persons sponsored the legislation in the early 1980s that would eventually become 24 CFR § 92.258, which specifies that HOME Investment Partnership Program (another HUD offering, see below) funds can be used to create "cottages" that are "small, free-standing, barrier-free, energy-efficient, removable, and designed to be installed adjacent to existing single-family dwellings."
"There goes the neighborhood …"
The historical reason that cities and towns issued zoning rules that prohibited "in-law suites" and other such structures was twofold — first, they were afraid that "transient" residents would bring their issues in conflict with the perceived peace and harmony of given neighborhoods, and second, communities didn't want to see property values fall because of the extra structures on single-family lots.
ECHO came to represent a method of loosening zoning strictures on a temporary basis, as long as the program's rules are followed. Many families have found themselves in a grateful position, able to be near their loved ones of all generations and secure in the fact that should their elder need help, they'll be right within shouting distance. Some families even arrange for the "cottage" dweller to watch over the grandchildren while the parents are at work. A win-win, right?
Who Qualifies for ECHO?
To qualify for ECHO, the family member in question must be elderly (65 years or older) or disabled. But that's not all. They must be in a financial bracket that signifies "low income." That means their income must be equal to or less than the federal poverty level, which as of 2021 was $12,880 a year, or $1,073 a month.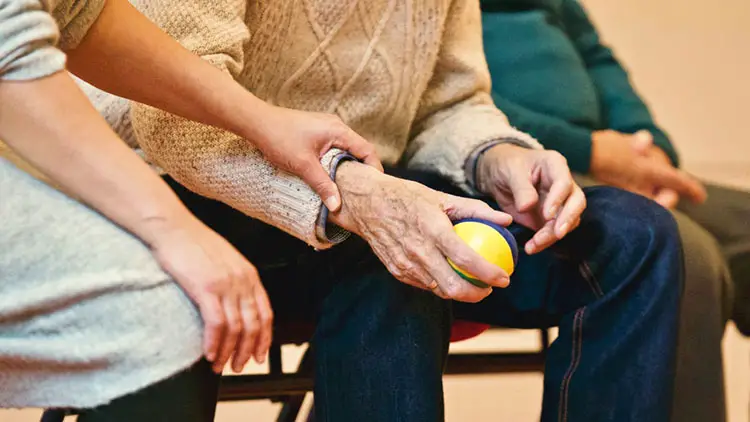 Since not only families but also organizations can establish ECHO cottages on properties, this guideline is important. That's because any rent charged for a cottage must be affordable for the individual in question. We imagine that no one would charge their own parent an exorbitant rent, but just in case, rules are in place to keep ECHO rents low.
What Else Should I Know About ECHO?
According to the statute that delineates the parameters of the ECHO program, HOME funds "may be used for the initial purchase and initial placement costs of elder cottage housing opportunity (ECHO) units."
What are HOME Funds?
The HOME Investment Partnerships Program is another source of assistance linked to Housing and Urban Development. Under HOME, the federal government grants states and municipalities money to help provide affordable housing for low- and very low-income citizens. The total amount of these grants comprises about two billion dollars annually.
In addition to bolstering the ECHO program, HOME funds can also be used for home purchase or financing, for building or rehabilitation of housing for rent or ownership, for the purchase of acreage for future housing development, and to give a boost to nonprofits whose mission is to provide affordable housing for the poor.
Alternatives to ECHO
If the rules of the ECHO program rub you the wrong way — especially if you don't fall under the poverty category — there are several other options to consider:
Hire a Caregiver — Having someone come to your home to assist with medical issues, including medications, and daily living activities can be a godsend. However, if you're unable to venture outside the house on your own and you live alone, the presence of a caregiver might not be enough to stave off feelings of loneliness and helplessness.
Move In with Friends or Family — If someone close to you has extra space and you think you can handle the level of activity to be found in a younger household, you might want to reach out to them and see if they want you to move in with them. This is a good way to keep families together, or, if you move in with a friend, to solve two people's isolation problems in one fell swoop.
Move Into a Nursing Home or Other Long-Term Care Facility — The upside of a nursing home is that you know your health will be monitored and cared for. Also, you won't be isolated — you may even have a roommate! And your friends and family can come to visit on a weekly or even daily basis.
Move Into an Assisted Living Facility — Again, your health needs will be met if you can afford this option. You'll be independent and able to go out into the community if your health and mobility level allow. Overall, a decent option for those who can afford it.
Elder Cottage Housing Opportunity Wrap Up
It's interesting that as I write this, the "tiny home" movement is gaining strength and momentum in the United States at the same time that the ECHO program is gaining subscribers. Perhaps a tiny home could be brought onto your younger family's property and qualify as an ECHO cottage?
I remember when my grandmother moved in with us at my parents' house, and how rattled she got when my younger brothers would roughhouse in the living room next to her room. If we had known back then that under ECHO she could have had her own private quarters across the yard, we probably would have gone with that option.
It's all about the comfort and ease of living that you and your family should be able to enjoy. We think it's a good thing that Uncle Sam can help with this when perhaps no one else can, and we hope you avail yourself of any opportunity that comes your way — or that you can dig up with research — to make your twilight years enjoyable and free.
Finally, as always, if you have a story or some supplemental information, please post a comment below.