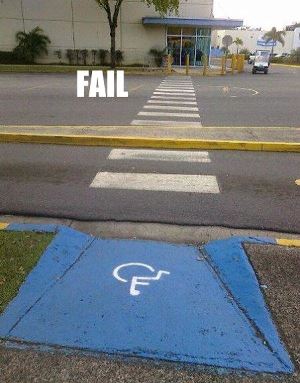 By 2030, one in five people will be 65 or older. More than nine-tenths of these seniors want to age in place, with eighty percent believing their current home will be their last, according to a 2011 study by the AARP Public Policy Institute and the National Conference of State Legislatures.
With the population of seniors rising, local agencies on aging are working to build livable communities meeting seniors' needs. What do these communities look like?
Neighbors Nearby
For older adults who choose to age in place, a sense of cultural belonging increases comfort. Some livable communities organize along geographic lines in urban or suburban areas. Some are cultural groupings (such as African-American, Jewish or Latino communities). Some are grass-roots organizations, or "villages" with their own professional staff.
Every group agrees it's important to have support close by. The National Association of Area Agencies on Aging found that over 70 percent of local service providers offer programs to help the elderly find alternatives to nursing homes. Caregivers, instead, may provide support in the residence.
A police presence in the neighborhood is a priority for the elderly, who value security. For many communities, a welcoming religious or spiritual meeting place is significant as well.
Affordable Housing
Seniors on fixed incomes prioritize affordability. Subsidized housing and changes in government housing policy can help meet these needs, as the demand for affordable accommodations is growing.
Disability accommodations in housing are also vital. Through innovative universal design and visitability features, homes in livable communities can become more accessible.
Parks, Stores and Pharmacies
Communities for elderly adults are often located near the necessities of life – grocery stores, doctors' offices, and pharmacies. But seniors want access to nature, too. A clean, spacious park can be a gathering place for the community and a way to get essential exercise.
Transportation and Streets
Public transportation and wheelchair accessibility are essential. Bus stops are the number one amenity that older adults wanted close to home, according to an AARP survey. Communities may also implement ride sharing programs, along with personalized services such as taxis and paratransit.
Seniors also want a neighborhood they can walk in. Well-designed roads allow for safe pedestrian traffic along with vehicles, and extend safe driving years. Designing for increased mobility is a challenge facing many livable communities, since land development patterns often require extensive car travel.
Acting on Alzheimer's
With one in six adults over the age of 65 diagnosed with Alzheimer's, many livable communities are active in their support of those with the disease. The "Act on Alzheimer's" initiative, statewide in Minnesota and national under the name Dementia Friendly America, trains business personnel, police officers, and other community members to respond effectively to Alzheimer's patients.