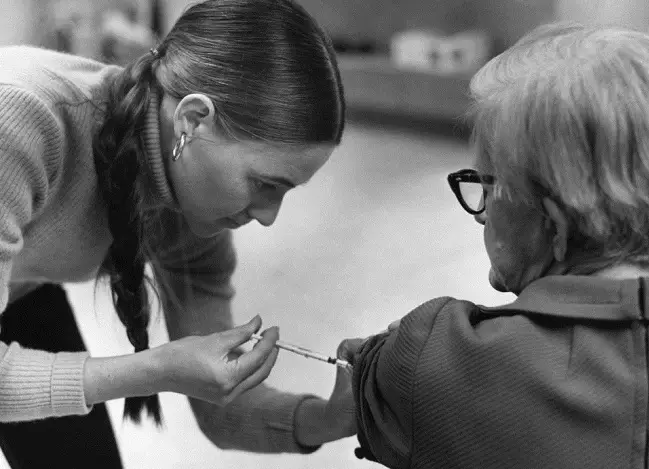 Adults aged 65 and older are not among the population groups recommended to get early doses of the 2009 H1N1 vaccine according to the Centers for Disease Control and Prevention (CDC). The CDC lists two reasons why seniors are not recommended to get the initial vaccine doses:
people over the age of 65 are the least likely to get sick from the virus, and
there are limited doses available at first, so those are recommended for the highest risk population groups.
The CDC points to an analysis that indicates those 65+ are only likely to have an H1N1 infection rate of 1.3 persons per 1,000.
Laboratory tests indicate that older people likely have some pre-existing immunity to the H1N1 flu virus, likely the result of exposure to previous, similar strains years ago. Initial vaccine doses are recommended for more high risk groups:
all children and young adults 6 months through 24 years old,
pregnant women,
adults aged 25-64 who have health conditions,
caregivers of children younger than 6 months in age, and
health professionals.
Older adults will be able to get the vaccine, however. The U.S. government has ordered plenty of doses, but for older adults, the seasonal flu vaccine is a higher priority.
All of this being said, as you can see in the following chart, when older adults do contract H1N1, they are more likely to become seriously ill.
For this reason, people 65 years and older are prioritized for treatment with antiviral drugs if they do become sick.
For more information see the CDC's site: www.cdc.gov/flu/