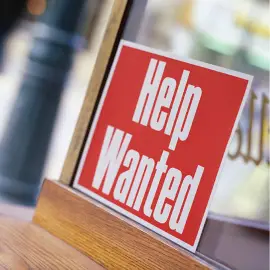 When people aspire to work with seniors, they often default to thinking job options are largely limited to nursing care. While I'm sure the vast majority of jobs in this wide and growing sector are centered around nursing-type services, there is a whole world of other options to getting work in aging services. For my part, the path was never even intentional. I'd graduated from college with a BA in English. From that, desperate to find a "real" job, I applied for work as a social worker at a nursing home. Mind you, this was before state rules had changed, mandating all licensed social workers have the pertinent number of college credits in social work. The rules changed after I was hired, but I was grandfathered, and went on to become a fully licensed social worker (with years of social work consultations along the way).
Of course, it wasn't the BA in English that got me the social work job, it was my interview and the fact I was taking graduate school classes to get a Master's in Public Policy and Management. The nursing home administrator liked the fact I was advancing my knowledge. I suspect, though can't prove, that she may have also liked the idea of having a male social worker in a building overwhelmingly staffed by women. She may have sought a bit of diversity.
That job, and my graduate studies, and the social work license, led to other jobs in aging services. I eventually became a supervisor at an Area Agency on Aging, and advanced there. Then I went on to become the director of an adult day service housed within an Alzheimer's care center. That job, combined with my extra efforts to engage in the professional community within the state, led to work for the state itself in the Office of Elder Services working with all of the state's area agencies on aging, which then led to work at the state's Medicaid office, and so on.
My point is, whether you're fresh out of college or looking for a career change, and you think aging services would be rewarding work (it is), you don't have to become a nurse or gerontologist. You don't need even need to enter a political management degree program or social work. Following are just some of the options that are open to you.
Administration
Information and Referral Specialist
Meal Site Management (think Meals on Wheels as just one example)
Planning and Policy Development
Program Director
Volunteer Administration
Financial and Legal Services
Certified Guardian
Elder Law
Estate Planner
Fraud Prevention
Insurance Sales
Retirement Planner
Senior Move Manager
Fitness and Wellness
Nutrition Counseling
Physical Therapy
Occupational Therapy
Health Care Services
Activity Director
Adult Day Care
Disability Management Specialist
Geriatric Care Manager
Hospice
Optometrist
Podiatrist
Respite Care
Really, you're limited only by your drive and creativity. You can even do something like writing on these matters, as I've come to do.
That said, nursing probably IS the most direct route into aging services work. But if you want to follow a path similar to what I did, you can earn a political degree online from George Washington University or some other reputable school.