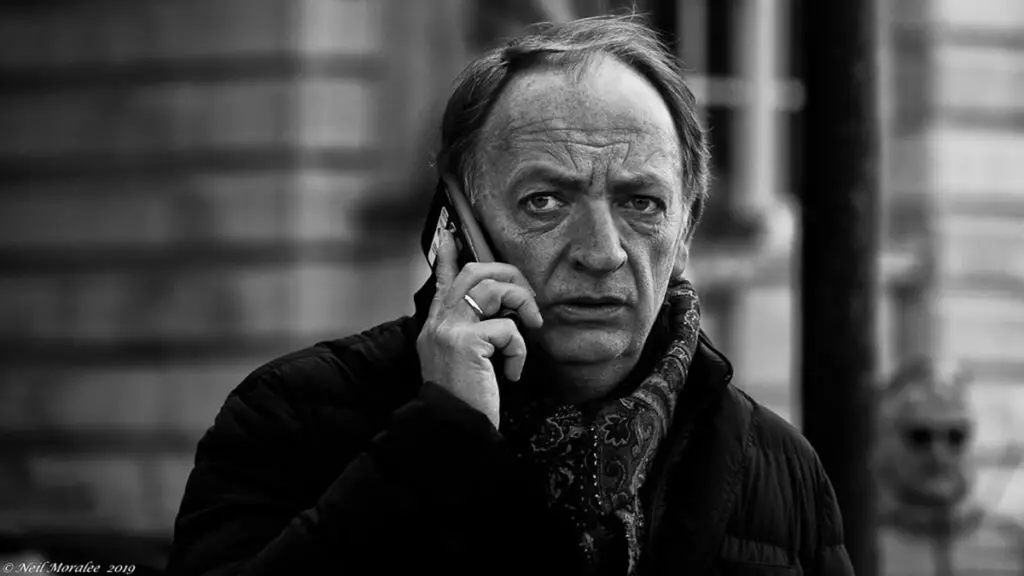 The hearing-impaired community hasn't embraced cell phones quite as rapidly as the rest of the world. Maybe it's because they are unaware of the best options for hearing impaired cell phones. If you've exhausted hearing loss options, you may be feeling frustrated.
Those who have implanted hearing apparatuses or wear hearing aids may receive radio frequency feedback when using a cell phone, causing whistling, buzzing, or static sounds. Poor quality speakers commonly found on many phones make it difficult for even those with mild hearing loss to understand the caller. However, there are some viable cell phone options for the hearing impaired out there. It's a matter of doing a bit of research before buying. 
How Are Cell Phone/Hearing Aid Compatibility Rated?
The FCC (Federal Communications Commission) has made it mandatory for cell phone manufacturers to rate their products' hearing aid compatibility using the American National Standards Institute (ANSI ) C63.19 standard. It provides measurements from 1 to 4. The higher the rating is, the less likely for cell phone – hearing aid/device interference. 
Cell phone packaging will list if that particular device is hearing aid compatible (HAC). Cell phones that work well with hearing aids when they are set in microphone mode have an M3 or M4 rating. Cell phones that work well with cochlear implants or hearing aids with a T-coil have a T3 or T4 rating. 
What is a Caption Phone?
Another option that might work for the hearing impaired is a caption phone. These phones connect automatically to a Captioned Telephone Service (CTS) when a call is made. CTS uses voice recognition technology and communications assistants to transcribe the phone conversation. Captions appear with a slight delay on the screen. Caption phones are typically used in the home or office because of their larger size. However, certain captioning apps can be installed on cell phones for the same result. 
Best Apps for Hard of Hearing
Innocaption is a free app that is available for Android and iPhone users. It uses a combination of voice recognition software and live stenographers similar to caption phones. ClearCaptions is another free app for your IOS or Android cell phone. Conversations are displayed with a slight delay and automatically saved for you to review later. 
Hamilton CapTel is available for IOS and Android phones and can be used in conjunction with your iPad or Android tablet. CaptionCall is currently available for Apple iPhone and iPad and is in the works for Android devices. Conversations can be saved for later review, and voicemail messages are also transcribed into text for you.  
TextHear Personal uses speech-to-text technology to transcribe your calls. You can also use this app with your microphone on your phone to record and transcribe face-to-face conversations. Live Caption also has the microphone recording option for the iPhone and iPad. However, it does not work with incoming phone calls or save conversations. It has Spanish, French, Japanese, and Sanskrit language options.
These apps may make it possible to skip hearing impaired cell phones and work with what you have.
Hearing Aid Compatible Cell Phones
When looking for a cell phone that provides the best possible experience for hearing aid users, pay attention to the M and T ratings mentioned previously. All iPhones have an M3/T4 rating. Some phones using CDMA technology offered by Sprint and Verizon have M4/T4 ratings. Phones offered by AT&T and T-Mobile using GSM technology have M3/T3 ratings.
Your individual experience with a particular cell phone also depends on the type of hearing aid you wear. Behind-the-ear (BTE) hearing aids often experience more interference than in-the-ear-canal (ITE) hearing aids. Sometimes other apps on the phone interfere with the quality of sound. For instance, the phone's backlight might detract from telecoil transmission.
The following phone models have a M4/T4 rating.
Alcatel Go Flip / MyFlip
Alcatel Go Flip 3 / SmartFlip
Alcatel Go Flip V
Alcatel Retro / Speakeasy / Fling / A394c
Coolpad Legacy
Coolpad Legacy Brisa
Coolpad Legacy S / Legacy SR
Cricket Icon
Cricket Icon 2
Cricket Ovation
Kyocera DuraXV Extreme
LG Enlighten / Optimus Slider / Optimus Zip
LG Revere / Revere 2
LG Revere 3 / Envoy III / 237c
LG Saber / LG200
LG V60 ThinQ 5G
Motorola Moto z4
Motorola razr (2020)
Nokia 3.1 Plus
Samsung Galaxy A01
BlueTooth Options 
Maybe hearing impaired cell phones isn't really what you need. Another option that might work with your particular hearing aid is BlueTooth. You can use BloothTooth with your iPhone, iPad, and iPod Touch devices and your compatible hearing aid device. Google is also working on a similar product for Android devices. 
If you don't have a hearing aid device that is on that list, you can get a streamer that is worn around the neck. The streamer connects with BlueTooth and sends it to your hearing aid using an electromagnetic field or FM signal. ConnectLine offers a streamer compatible with all Alta2, Nera2, Ria2, Dynamo, and Sensei hearing aids.
Other Cell Phone Considerations for a Hearing Impaired Senior
Choosing a cell phone for a hearing-impaired senior doesn't just mean picking one that is hearing aid compatible. You should also check the quality of the phone's speaker. A louder, clearer speaker will make conversation easier. 
The screen should be large and bright. When using speech-to-text apps, a larger screen makes it easier to read. Along the same lines, a large keypad will make texting less challenging. 
Battery duration is another aspect to consider. If the cell phone is always charging, then you might as well have a house phone. The phone should also be more durable than fragile. Accidental bumps or a bit of food splash shouldn't damage the phone. Consider buying a durable case for even more protection. 
GPS capability is another key feature for seniors. If your loved one gets lost, their phone can serve as a beacon. If he or she gets flustered and turned around, GPS can help them get back on track. 
Hearing Impaired Cell Phones Conclusion
Cell phone technology is continuing its quest to become more inclusive, including providing more options for the hearing impaired. Finding the right phone for your hearing needs won't be a frustrating experience, now that you have the fundamentals to FCC compliance and know what to look for before you buy.
Feature photo credit: Neil. Moralee
On Hold
via
photopin
(license)