This is a complete list of where to find Arizona senior services, aging information, area agencies on aging, and related links.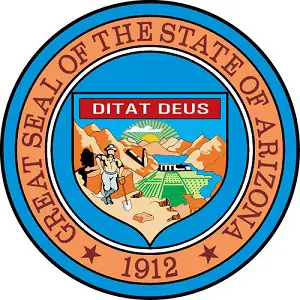 Even though it is a popular retirement destination, Arizona doesn't crack the top ten of states with the oldest population. 18% of the state is over age 65, but the median age of the state is just 37.7. However, this median age likely climbs during the winter months as 300,000 retirees visit the state to escape cold weather in their home states.
Arizona is the second most popular state for retirees who are relocating. Additionally, the State Plan on Aging reports that the senior population of Arizona is set to grow faster than any other demographic in the state, predicting that by 2030 there will be as many citizens over 60 as there are under 17.
Most of Arizona's senior citizens live in Maricopa County, in the greater Phoenix area. 20% of the senior citizen population lives in more rural areas of the state.
Arizona has a reputation as a senior citizen-friendly state for more reasons than its weather. It was the first state to have an active adult retirement community, and now boasts over 100 communities for senior citizens. Arizona also has eight area agencies on aging throughout the state. These organizations offer resources and programs to help senior citizens in a variety of ways.
Of the 1.3 million Medicare enrollees in Arizona, 1.1 million are eligible due to age rather than disability. There are 23 geriatric providers for every 100,000 elderly citizens of Arizona and 92.2% of senior citizens in Arizona have a dedicated healthcare provider. However, 5.2% of the senior population avoided seeking medical care due to the cost.  9% of Arizonans 65 and older live in poverty and 12.5% of those age 60 and over experience food insecurity.
If you are a senior citizen living in Arizona, or a caregiver for a senior citizen, there are resources available to help you.
Below we have listed information about the state's area agencies on aging, as well as government resources and other organizations that provide needed services and programming for senior citizens.
We try to keep these state resource pages as up to date as possible. If you find a broken link, please contact us to let us know. This helps us help others. Thank you!
Area Agencies on Aging
State Government
State Associations and Non-Profits
Legal Services
Other
Should additional Arizona senior services be listed here? Contact Elder Guru