We've made our list of podcasts for seniors, and now it's time for a full list of podcasts for caregivers.
Have you ever noticed that a select few people seem born to care for others? There are skills every caregiver needs. If you don't have them, or you're not a caregiver, you probably have a friend who is. Maybe they grew up taking care of an elderly family member. Maybe their younger siblings needed looking after, to keep the whole family safe and sound. Maybe they're just one of those people who wears their heart on their sleeve and would give you that same shirt right off their back.
And some of those great folks go on to a career in caregiving. They're the ones who are always doing good works, no matter what's happening personally in their lives or politically on the world stage. These are the men and women who can restore our faith in mankind.
This niche, this select group of people, whether tech-savvy or not, they deserve the attention of top software developers and sharp-as-a-tack content creators just as much as any other group, from hobbyist rocketeers to book review fiends. So today, we've compiled a list of podcasts — a medium that can make anybody feel they've got their finger on the pulse of modern tech — that do honor to these special people. (We also have a complete list of movies for caregivers that's worth a look.)
Podcasts for Caregivers
Author of "Scattered: My Year As an Accidental Caregiver" Jana Panarites, who also founded the Agewyz Media Group, uses this 'cast as a platform for discussing caring, caregiving, and the consequences of aging in general, in the form of high-spirited conversations with both experts in the field and everyday caregivers. Listen in to gain some beautiful knowledge.
One thing of note about this podcast is that founder Lori La Bey has been honored by Oprah Winfrey and named in the top ten Alzheimer's-related podcasts by the talk-show icon. La Bey began the show in 2011 with the stated vision of "[giving] voice to those afflicted with memory loss and their care partners, empowering them to live purpose filled lives." She touts the program as "true talk radio," interviewing a wide range of caregivers, scientists, pundits in the know, and celebrities, all in the interest of "raising voices" in support of those who suffer with dementia and those who give them care.
What makes the podcast "Alzheimer's Talks" unique is that listeners can go online and register to be a part of any given broadcast by putting their questions up to be answered. The show's hosts, affiliated with the organization UsAgainstAlzheimers, interview experts in "Alzheimer's research, treatment, prevention, brain health, disparities, patient-focused drug development, books, caregiving and other topics on progress against [the] disease." For dementia-specific discussions, this show is one of the more well-rounded and thorough.
Caregiver By Design is a podcast created to give caregivers the inside scoop on how to have a therapeutic approach so that they can find expanding freedom as their loved one becomes stronger, more confident, and more independent. Subscribe to develop a new perspective and skills to get your loved one living to their fullest potential.
This 'cast features editor-in-chief of "Today's Caregiver" magazine Gary Edward Barg in interviews with industry specialists and experts like Ryan Herd, Founder and CEO of Caregiver Smart Solutions, and Susan A. Marshall, author of the book Mom's Gone Missing, all in the interest of harvesting the ideas of celebrity caregivers and thought leaders in the field. Substantial and interesting.
This podcast derives from a weekly San Antonio radio broadcast co-hosted by noted gerontologist Carol Zernial and longtime broadcast personality Ron Aaron. "Back issues" are available on SoundCloud. Each episode features a specialist who takes part in a targeted discussion with topics ranging from Covid care to the latest Alzheimer's strategies to the general welfare and safety of care recipients. A good place to start getting advice from seasoned professionals.
This podcast is specifically designed for caregivers based in the British Columbia area of Canada, but the topics covered are easily translated to other geographical locations. The makers of "Caregivers Out Loud" specify that their work is to provide "a space to connect, listen and learn with other caregivers." We think that's a pretty good place to start.
Caregiving expert, advocate, and speaker Pamela D. Wilson is on a mission to make life easier when people discover they've been thrown into caregiving, or when they discover they themselves are losing their memory. Her byline is "Embracing life's transitions with dignity, clarity, and stability," and recent episodes of her weekly podcast have included "How to have patience with elderly parents," "Protecting elderly parents from siblings," and "Trapped caring for elderly parent or spouse."
The "Dave" in question is Dave Nassaney, bestselling author of "It's My Life Too" and decades-long caregiver for his wife. The podcast's co-host is Adrienne Gruberg, founder of "The Caregiver Space" website. These two experts publish episodes featuring interviews with industry pros and medical professionals who share stories and insights on the multifaceted nature of caregiving — and surviving the process.
As you can tell from the title, this podcast is directed specifically at caregivers whose loved ones or clients suffer from Alzheimer's-related memory loss, dementia, and other problems. Host Jennifer Fink does a thorough job of covering relevant issues, everything from the difficulties of in-person visits during Covid to general knowledge and support for those caring for family members whose minds are becoming clouded.
Described as "the show where real family caregivers share how to be happy and healthy while caring for others." New episodes are published bi-weekly on Wednesday mornings.
It's one thing to be the best caregiver you can over the course of your loved one's later years, but what happens after caregiving is over? In this podcast, host Chris MacLellan — the "Bow Tie Guy" — uses his expertise as a caregiver, social worker, and pastor to help caregivers return to "normal" life. As noted on the podcast's home page, "Healing Ties" encourages guests to "reveal how they are creating Healing Ties in their community by their words, actions, and deeds."
Bestselling author of the book "Let's Talk Dementia," Carol Howell launched this podcast to explore the terrain around memory issues, senior housing, and a plethora of other topics, even answering mailed-in listener questions. This 'cast is presented by the Senior Life Journeys family of websites. Recent episode titles include "Rejoice In the Lord Always — Say What?" and "Taking Advice — Be Careful Who You Listen To."
This podcast is run by Susie Singer Carter and Don Priess. Susie also directed the short film My Mom and the Girl, which is a "true and heartwarming story based on a woman with Alzheimer's." Their podcast is to let other caregivers know that they're not alone and that "Love Conquers Alz."
The comedian, writer, and actress Leighann Lord — known for her stand-up, her appearances on "Tough Crowd with Colin Quinn" and for co-hosting the "Star Talk" podcast with Neil deGrasse Tyson — combines heartfelt humor, storytelling, and personal interviews to explore the emotional side of caregiving in this podcast. Guests include everyone from celebrities like Cicely Tyson to medical professionals to plain old family caregivers who have stories to tell. Episodes are short, but always poignant.
Billed as "a caregiver's one-stop destination for expert insight and constructive tips," The Senior Caregiver devotes plenty of attention to the joys and pitfalls of caring for Alzheimer's patients and other sufferers of memory issues. The podcast is presented by Sunrise Senior Living, an organization that helps families make the right decision about assisted living situations.
"Toula" is Toula Wootan, a nationally recognized caregiving expert and advocate. Her monthly podcast offers friendly, practical, and solid advice for the everyday caregiver. There's a de facto focus on caregivers who also have to hold down a regular job, and all the difficulties such a situation can entail. Among Wootan's guests are celebrity caregivers, experts on the national level, and others who have much to offer to those who have loved ones depending upon them.
Closing Thoughts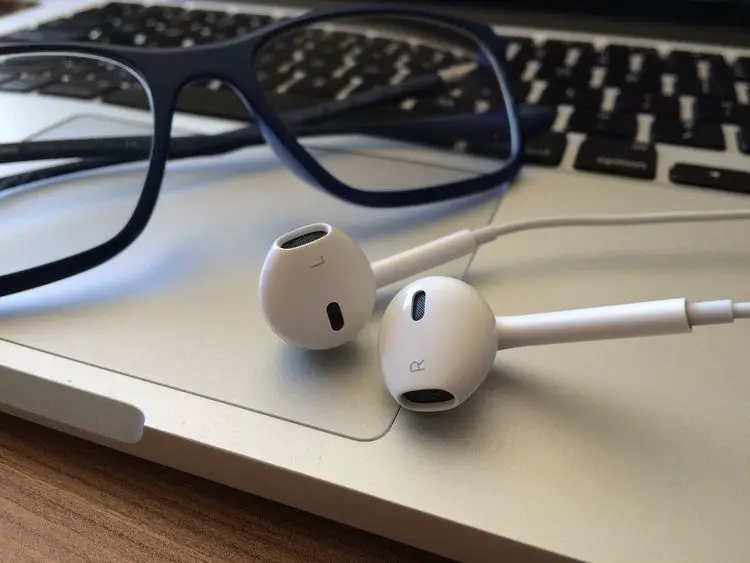 The preceding list of podcasts for caregivers should give any caregiver a broad and stable source of support, information, and commiseration in the form of electronic audio files. We've tried to present a well-rounded list of resources. And we're in your corner as you try to maintain a balance between your loved one or client's quality of life and your own. Let us know if we've hit the mark.
Also, if you're aware of any other podcasts for caregivers, let us know in the comments below and we'll add it to the page. In the meantime, peace and joy to your family, and come back soon!