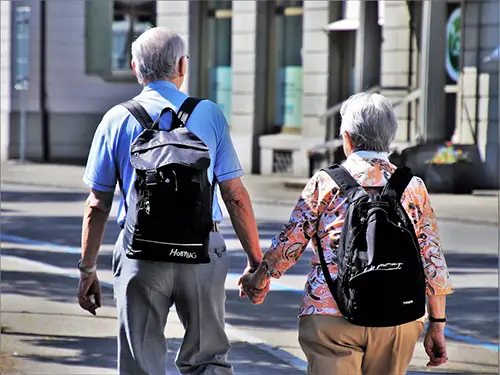 It seems that these days, entering retirement is no longer just about kicking back and pursuing leisurely activities. More and more seniors are finding reasons to go back to school and pursue higher education. Experts point out several reasons why this trend is currently spreading across America.
In her Forbes article, Laurie Quinn cites the need for seniors who are still in the workforce to stay competitive. Rather than allowing their skill set to become outdated, or being replaced by younger talent, one way for seniors to remain relevant is by going back to school. It's a practical and straightforward way of improving their existing knowledge and acquiring new expertise, which is particularly important in technology-heavy fields.
Simply, being of retirement age can also come with certain state-mandated benefits when it comes to pursuing higher learning. In the state of Texas for instance, those who are 55 or older can apply for reduced tuition rates. Meanwhile, in Florida, where the highest percentage of seniors live, state residents who are 60 or older are eligible for a tuition fee waiver in state colleges and universities. Similar college benefits for seniors exist in other states as well, including Georgia, Minnesota, and California. While these benefits depend on available space at participating campuses, there's no doubt that they're contributing to the growing number of seniors pursuing higher learning.
In the US, active learning is becoming the new retirement. There's even evidence suggesting that seniors can avoid dementia by going back to school. "The more cognitively [mentally] healthy you are to begin with, the better able your brain is to withstand the slings and arrows of aging," explains Keith Fargo of the Alzheimer's Association. Fargo's comments come in light of a recent comprehensive study pointing to how American seniors with at least a high school diploma are less likely to develop dementia.
Another reason why more and more seniors are revisiting school, is simply because they have so many new opportunities which simply weren't present before. Apart from the fact that they now have more free time, there's also a greater variety of schooling options available today compared to before they were of retirement age.
For instance, educational institutions now offer a variety of specialized vocational courses that can keep seniors active while also providing an alternative means of making money. There's also the fact that there's now a high availability of online degree programs via accredited schools and universities. Maryville University in their breakdown of the differences between traditional schooling and online degree programs, state that the latter offers benefits that actually make it a more senior-friendly option for higher learning. This includes being able to take classes purely online, which means not having to subject senior students to daily commutes. Another benefit is flexible scheduling, which can allow seniors to craft their class schedules according to their personal and medical needs. There's also the fact that a wide variety of courses and specializations offer online degree options, allowing seniors to either pursue a new calling, or continue learning more about what they already know with newfound convenience.
This is the new face of retirement in America. And it's allowing our seniors to avoid mental health problems, stay competitive in the modern workforce, and pursue new opportunities even at this late stage in their lives.
Feature exclusively authored for elderguru.com by Jay Brooks