This is a complete list of where to find Kentucky senior services, aging information, area agencies on aging, and related links.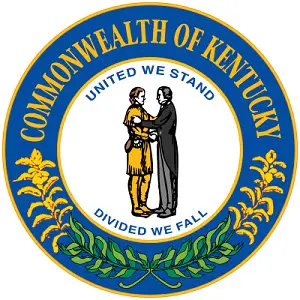 Kentucky has a total population of 4.4 million and 16.8% of the state's residents are age 65 or older. More than one-third of the total population is over the age of fifty. The age group of those 60 and older is expected to grow from just over one million in 2021 to 1.3 million by 2040, and the population of those 85 and over is expected to double in that same timeframe.
Kentucky's senior citizen population has one of the lowest median incomes of any state at just over $36,000. The national median income for senior citizens is just over $43,000. Kentucky also has one of the lowest rates of people over 55 in the labor force, with just 27.7% compared to the national rate of 40.8%. Over 11% of Kentucky's senior citizen population lives in poverty, but just 60% of those age 60 and over who live in poverty use the SNAP program.
Compared to national rates Kentucky's population has a higher percentage of adults with disabilities. 34.6% of all adults in Kentucky have a disability, and 31.6% of those ages 65-74 have a disability. For those 75 and older, the rate increases to over half. Additionally, of Medicare beneficiaries in Kentucky over 65, there is also a high rate of multiple chronic conditions – 45%.
There are just over 17 geriatric providers in Kentucky for every 100,000 seniors and over 94% of Kentucky's elderly have a dedicated healthcare provider. However, 4.2% of those age 65 and older avoid getting medical care because of concerns about cost.
Kentucky has fifteen Area Agencies on Aging that can provide assistance and connect seniors and caregivers with resources. We've provided links to these organizations below, as well as to other programs that provide elder services or can connect you with the appropriate resources for your needs.
We try to keep these state resource pages as up to date as possible. If you find a broken link, please contact us to let us know. This helps us help others. Thank you!
Area Agencies on Aging
State Government
State Agencies and Non-Profits
Legal Services
Should other Kentucky senior services be listed here? Contact Elder Guru