This is a complete list of where to find Idaho senior services, aging information, area agencies on aging, and related links.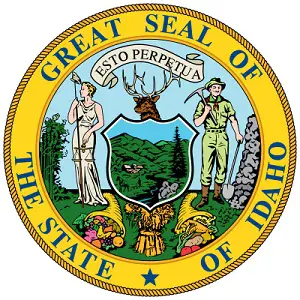 While the overall population of Idaho increased by 7% from 2017 to 2020, the 60 and older demographic increased by 21%, the 75 and older demographic by 17%, and the 85 and older demographic by 12%. Idaho has a total population of 1.7 million and residents 65 and older make up 16.3% of the state's residents.
As the percentage of the state's senior citizens has risen, so has the percentage of those senior citizens living in poverty. From 2017 to 2021, there was a 21% increase in the number of Idaho seniors living in poverty. Overall, 6.9% of the 65 and older population lives in poverty and 9.5% of the 60 and older population experienced food security.
The state has just 12.7 geriatric providers for every 100,000 people over the age of 65 and only 88.8% of Idaho's seniors report having a dedicated healthcare provider. 19.4% of Idaho's senior citizens report being in physical distress frequently, and 29.7% of elderly Medicare beneficiaries live with multiple chronic conditions. However, about 5% of Idaho seniors avoid seeking medical care because of the cost of doing so.
Over 60,000 of Idaho's senior citizens live alone, making it important that they have access to resources and programs that can offer assistance and social supports. 81.3% of Idahoans over the age of 65 have access to high-speed internet, which is helpful for some social connections, but there are many organizations that can connect seniors with the appropriate support for their situation – even if it's something as simple as lunch with other seniors in a congregate setting.
Idaho has six Area Agencies on Aging as well as the Idaho Commission on Aging.The Idaho Commission on Aging offers supports and services to help seniors "Stay at Home," "Stay Healthy," "Stay Informed," and "Stay Educated."
Below, you'll find links to these resources as well as to other organizations and programs that provide support and assistance to Idaho's senior citizens and their caregivers.
We try to keep these state resource pages as up to date as possible. If you find a broken link, please contact us to let us know. This helps us help others. Thank you!
Agencies on Aging
State Government
State Agencies and Non-Profits
Legal Services
Miscellaneous
Should other Idaho senior services be listed here? Contact Elder Guru