This is a complete list of where to find Hawaii senior services, aging information, area agencies on aging, and related links.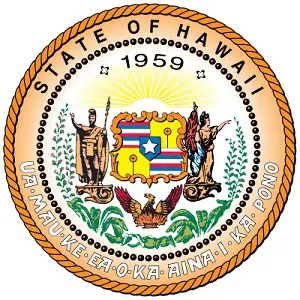 Over 1.4 million people live in Hawaii and senior citizens make up nearly one-fifth of the state's population. Since 2010, the average growth rate for Hawaii's 65 and older population has been 3.5% even as the state's overall population began to decline. By 2030, it's expected that people 60 and older will make up nearly 30% of Hawaii's population. Between 2020 and 2030, it's expected that there will be a 31.7% increase in the state's population of people over the age of 85. Hawaii's median age is still just 39, but that makes Hawaii older than the national average; the United States has a median age of 38.1.
Of the senior citizen population in Hawaii, 96.1% have a dedicated healthcare provider, but 5.3% of seniors report avoiding healthcare due to the cost. 8.7% of Hawaii seniors live in poverty and 10.2% experience food insecurity. All adults over 60 who are eligible for the SNAP program in Hawaii do participate in the program.
Over 80% of Hawaii's nursing homes have a four or five star rating and there are 40.6 geriatric providers for every 100,000 senior citizens in the state. The state spends $43 on community support expenditures for every person over the age of 60.
280,000 Hawaiians are enrolled in Medicare, making up 20% of the state's population. Hawaii has the lowest percentage of enrollees due to disability – just 9% – of any state in the nation. 36.3% of Hawaii's senior citizen Medicare enrollees deal with multiple chronic conditions.
There are resources available for seniors and their caregivers in Hawaii – if you know where to look!
Hawaii has four Area Agencies on Aging as well as a state Executive Office on Aging. Below, you can find links to these resources along with other organizations and programs that offer assistance and support to senior citizens in Hawaii. Below, we've listed links to these resources as well as other organizations and programs.
We try to keep these state resource pages as up to date as possible. If you find a broken link, please contact us to let us know. This helps us help others. Thank you!
Area Agencies on Aging
State Government
State Agencies and Non-Profits
Legal Services
Should other Hawaii senior services be listed here? Contact Elder Guru