This is a complete list of where to find Georgia senior services, aging information, area agencies on aging, and related links.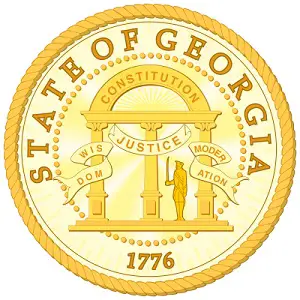 Georgia has an overall population of 10.7 million, with the senior citizen population making up 13.4% of the state's residents.
10.4% of Georgia's senior citizens live in poverty and 14.3% of those over the age of 60 experience food insecurity. Georgia has the 9th-highest rate of hunger among seniors in the United States and has taken steps to address the issue through the establishment of the Georgia State Plan to Address Senior Hunger.
Georgia also has a state plan to address Alzheimer's and other types of dementia. Over 150,000 people in the state have Alzheimer's, and thousands more have other types of dementia.
Though 94.1% of Georgia senior citizens have a dedicated healthcare provider, about 6% of seniors avoid getting medical care because they are concerned about the cost. For every 100,000 Georgia seniors there are just 27.6 geriatric providers and only 28.6% of nursing homes in the state have received a four or five star rating.
Over 1.7 million Georgians are enrolled in Medicare, with the vast majority of enrollees being senior citizens. The total number of Georgians enrolled in Medicare is about 16% of the state's total population, putting Georgia's enrollment slightly behind the national average, which is 19%.
If you are a senior citizen – or a caregiver – in Georgia, there are resources and programs available to help you. You just have to know where to look! The state has 12 Area Agencies on Aging and numerous programs through the Georgia Division of Aging, including services for those dealing with dementia, food and nutrition assistance, and opportunities to connect with a volunteer – or become a volunteer yourself. 
We try to keep these state resource pages as up to date as possible. If you find a broken link, please contact us to let us know. This helps us help others. Thank you!
Area Agencies on Aging
State Government
State Associations and Non-Profits
Legal Assistance
Should other Georgia senior services be listed here? Contact Elder Guru