This is a complete list of where to find Florida senior services, aging information, area agencies on aging, and related links.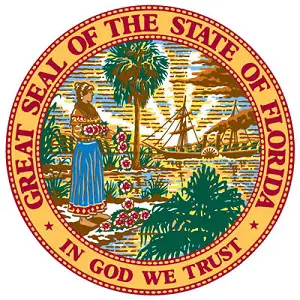 With the state's reputation as a retirement destination, it is no surprise that Florida's median age is older than that of the nation as a whole. Florida's median age is 42.1; the United States' median age is 38.1. Florida has a total population of over 21 million people and of that, about one-fifth is age 65 or older. It has the second-highest number of senior citizens of any state in the nation, coming in second only to California.
By 2030, it's projected that 32% of the state's population will be over the age of 60.
91.2% of seniors in Florida have a dedicated healthcare provider and there are 29.1 geriatric providers per 100,000 Floridians over the age of 65. There are 53 home healthcare providers for every 1,000 Florida residents with a disability and the state has over 850 independent living facilities for seniors.
Of the over 65 population in Florida, 10.7% of people live in poverty. 100% of those living in poverty take advantage of the SNAP program.
4.6 million Floridians are enrolled in Medicare with 87% of Medicare beneficiaries qualifying due to age rather than disability. Nearly half of Florida's Medicare beneficiaries over the age of 65 have multiple chronic health conditions. 27.6% of senior citizens in Florida are obese and 25.4% have experienced a fall.
The state of Florida has one of the higher expenditures per person for community supports – $142 for each resident over 65.
Florida has eleven Area Agencies on Aging throughout the state, along with numerous home and community-based services provided through the state's Department of Elder Affairs. The Department of Elder Affairs also has a helpline for senior citizens. It's available toll-free by dialing 1-800-96-ELDER.
Florida senior services are readily available – if you know where to look. Below, we've listed links to government agencies as well as other organizations and programs that can provide assistance or be a resource for seniors and/or caregivers.
We try to keep these state resource pages as up to date as possible. If you find a broken link, please contact us to let us know. This helps us help others. Thank you!
Area Agencies on Aging
State Government
State Associations and Non-Profits
Legal Assistance
Should additional Florida senior services be listed here? Contact Elder Guru