This is a complete list of where to find Delaware senior services, aging information, area agencies on aging, and related links.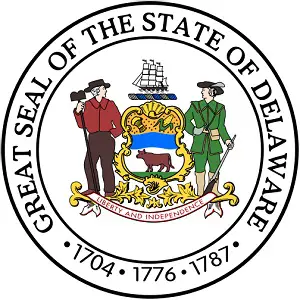 With its residents numbering just under one million, Delaware is the fifth-smallest state in the United States. 25% of Delaware's population is over the age of 60, 19.4% of Delaware's population is over 65, and over 18,000 residents of Delaware are over 85 years old. By 2040, the latter number is expected to balloon by 255% in Sussex, the state's oldest county.
7.3% of the senior citizen population of Delaware lives in poverty, with about 10% experiencing food insecurity. 94% of seniors have a dedicated healthcare professional, but 3.6% of seniors avoided getting medical care because of concerns about the cost of healthcare. For every 100,000 people over the age of 65, there are 26.5 geriatric providers. Of the 65 and older population in Delaware, about 19,000 people have Alzheimer's disease and 16.4% of the population reports being in frequent physical distress. 16.1% report having experienced a fall.
28.7% of people over the age of 60 are part of Delaware's workforce. The state offers a Senior Community Service Employment Program that has subsidized training and is aimed at providing part-time employment for residents over 55 with an income at or below 125% of the poverty level. Overall, the state spends $54 on community support expenditures for each of its residents older than 60.
More than 215,000 residents of Delaware are enrolled in Medicare – that's over one in five of every person in the state. 86% of Medicare enrollees in Delaware are over the age of 65; others are eligible due to disability. Of the Medicare beneficiaries who are admitted to the hospital, 16% of those between the ages of 65-74 are readmitted in less than 30 days.
There are resources available for senior citizens and caregivers in Delaware – if you know where to look. Below, you'll find links to organizations and programs throughout the state that can offer assistance, support, and opportunities for social engagement.
We try to keep these state resource pages as up to date as possible. If you find a broken link, please contact us to let us know. This helps us help others. Thank you!
Area Agencies on Aging
State Government
State Associations and Non-Profits
Legal Services
Reports and Information
Should additional Delaware senior services be listed here? Contact Elder Guru