This is a complete list of where to find Connecticut senior services, aging information, area agencies on aging, and related links.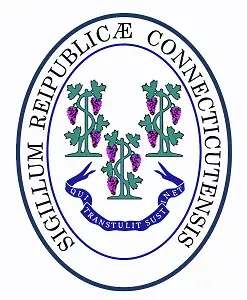 Connecticut is one of the slowest growing states in the nation, according to its State Plan on Aging. In 2017, they had a population of just under 3.6 million and that stayed the same through 2019. The state's median age is 41.1, older than the United States median age of 38.1 – and older than the state's median age from less than a decade ago. In 2014, Connecticut's median age was 40. This trend of an aging Connecticut is expected to continue through the 21st Century – from 2010 to 2040, the senior citizen population of Connecticut is projected to grow by 57%.
17.7% of Connecticut's population is over the age of 65 now, with nearly 50% of that population reporting that they are in excellent or very good health. 13.5% of seniors in Connecticut report being in frequent physical distress. Connecticut has 49.9 geriatric providers per 100,000 senior citizens and 191 home healthcare workers for every 1000 disabled residents, but 4.3% of those over age 65 avoided seeking healthcare because of concerns about its cost.
The state spends $30 on community support expenditures for every Connecticut citizen over the age of 60. Connecticut also has five Area Agencies on Aging and has a State Unit on Aging as part of its Department of Aging and Disability Services.
Connecticut does have many resources available both for senior citizens and caregivers, you just need to know where to look! Below, we have listed links to Connecticut's Area Agencies on Aging, state government aging programs and other organizations and resources that offer services for senior citizens.
We try to keep these state resource pages as up to date as possible. If you find a broken link, please contact us to let us know. This helps us help others. Thank you!
Area Agencies on Aging
State Government
State Associations and Non-Profits:
Legal Services
Should additional Connecticut senior services be listed here? Contact Elder Guru