This is a complete list of where to find Colorado senior services, aging information, area agencies on aging, and related links.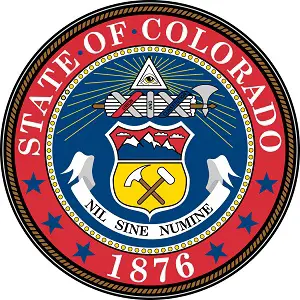 With a median age of 36.9, Colorado trends younger than the United States as a whole. However, 14.6% of the state's 5.7 million residents are age 65 or older. 83.5% of Colorado's senior citizens are white, non-Hispanic, and 10.8% of the senior population in the state is Hispanic. From 2020 to 2050, the state projects that the overall senior population will double – growing from about 800,00 to 1.6 million.
7.2% of Colorado's senior citizen population lives in poverty – compared to 9.3% of the overall population – and 10.1% of the population over 60 has experienced food insecurity. The state spends $33 on community support expenditures for each adult over 60.
In Colorado, there are 36.8 geriatric providers per 100,000 adults over the age of 65 and 93.7% of senior citizens have a dedicated healthcare provider. However, 4.8% of Colorado seniors did not seek healthcare due to concerns about the cost.
69.9% of Colorado's senior citizens are able-bodied, with 15.3% of the population reporting that they are in frequent physical distress.
More than 900,000 people in Colorado are enrolled in Medicare, equaling about 16% of the state's population. Only 12% of Medicare enrollees in Colorado are eligible due to disability, with 88% eligible due to age. 80% of the state's Medicare enrollees have at least one chronic disease, and 70% have at least two.
There are many resources available for senior citizens in Colorado – if you know where to look. Colorado has a State Unit on Aging as part of its Department of Human Services. Colorado has a State Plan on Aging, which you can read at this link. Throughout the state there are also 14 Area Agencies on Aging. We have included links to these, as well as other programs and organizations below.
We try to keep these state resource pages as up to date as possible. If you find a broken link, please contact us to let us know. This helps us help others. Thank you!
Area Agencies on Aging
Region 1 – serving Washington, Yuma and Logan Counties
Region 2A – serving Larimer County
Region 2B – serving Weld County
Region 3A – serving Adams, Arapahoe, Broomfield, Clear Creek, Denver, Douglas, Gilpin and Jefferson Counties
Region 3B – serving Boulder County
Region 4 – Pikes Peak Area serving El Paso, Park and Teller Counties
Region 5 – serving Cheyenne, Elbert, Kit Carson and Lincoln Counties
Region 6 – serving Baca, Bent, Crowley, Kiowa, Otero and Prowers Counties –

call 719-383-3166

Region 7 – Pueblo County
Region 8 – serving Alamosa, Conejos, Costilla, Mineral, Rio Grande and Saguache Counties –

call 719-589-4511

Region 9 – serving Archuleta, Dolores, LaPlata, Montezuma and San Juan Counties
Region 10 – serving Delta, Gunnison, Hinsdale, Montrose, Ouray and San Miguel Counties
Region 11 – serving Garfield, Mesa, Moffat, Rio Blanco and Routt Counties
Region 12 – serving Eagle, Grand, Jackson, Pitkin and Summit Counties
Region 13 – serving Chaffee, Custer, Fremont and Lake Counties
Region 14 – serving Huerfano and Las Animas Counties –

call 719-845-1133
State Government
State Associations and Non-Profits
Legal Services
Should additional Colorado senior services be listed here? Contact Elder Guru