This is a complete list of where to find California senior services, aging information, area agencies on aging, and related links.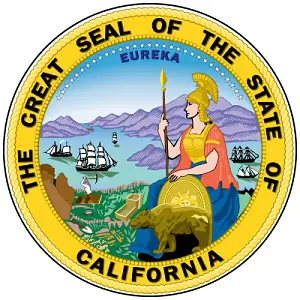 With nearly 40 million residents, California is the largest state by population. It has a median age of 36.5, which is younger than the United States' median age of 38.1. However, 14.8% of the population is over the age of 65 and an additional four million senior citizens are projected to be added to the population of California by 2030. 11.8% of the entire population lives in poverty, compared to 10.5% of the senior citizen population.
93.9% of California's senior citizens have a dedicated healthcare provider and there are 23.3 geriatric providers per 100,000 elderly Californians. However, 3.7% of senior citizens in California avoided seeking medical care because of concerns about its cost. 12.8% of senior citizens in California have also experienced food insecurity.
Only 21.3% of Californians over the age of 65 report getting regular exercise and the obesity rate for the state's senior population is 23.3%.
With nearly 6.5 million enrollees, California alone accounts for about 10% of the United States' Medicare enrollees. Only 12.5% of those enrollees are eligible due to disability; the rest have qualified for coverage by being over the age of 65.
As such a large state, both geographically and population-wise, it makes sense that California has a large number of Area Agencies on Aging – 33 of them, in fact. If you're a senior citizen in California looking for assistance or social programs, the Area Agency on Aging for your region is a great first place to look. We have included links to the Area Agencies on Aging below, as well as links to government programs and other organizations.
California senior programs are readily available – if you know where to look. We hope these resources are helpful to seniors and caregivers alike.
We try to keep these state resource pages as up to date as possible. If you find a broken link, please contact us to let us know. This helps us help others. Thank you!
Area Agencies on Aging
State Government
State Associations and Non-Profits
Legal Services
Should additional California senior services be listed here? Contact Elder Guru