This is a complete list of where to find Arkansas senior services, aging information, area agencies on aging, and related links.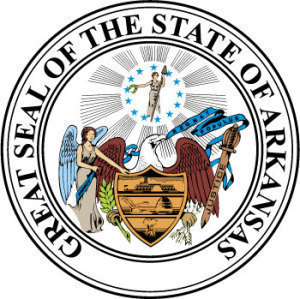 Arkansas has a population of over three million people. Though the median age of the state is 37.9,17% of Arkansas's citizens are over the age of 65 and 2% are over the age of 85.
The state has 41 geriatric healthcare providers for every 100,000 residents who are over 65 and there are 101 home healthcare providers for every 1,000 Arkansans who are disabled. 94.3% of elderly Arkansans do have a dedicated healthcare provider. However, with 10.5% of the state's senior citizens living in poverty, 5.1% of the senior population avoids seeking medical care because of concerns about the cost of healthcare.
Nearly 650,000 Arkansas residents are enrolled in Medicare, with three-quarters of them eligible for enrollment due to age rather than disability. Of the senior citizens enrolled in Medicare in Arkansas, 41% are dealing with multiple chronic conditions that affect their health and 23.2% report being in frequent physical distress. 
There are resources available for Arkansas senior citizens who are dealing with health challenges, food insecurity or other issues. Additionally, if you are a senior citizen looking to find social events or programs, there are options available. The state also offers counseling for people who need help with their Medicare plan. The eight area agencies on aging in the state are an excellent place to contact for many different types of resources.
We've provided links to those below, along with links to other organizations and programs. We try to keep these state resource pages as up to date as possible. If you find a broken link, please contact us to let us know. This helps us help others. Thank you!
Area Agencies on Aging
State Government
State Associations and Non-Profits
Legal Services
Should additional Arkansas senior services be listed here? Contact Elder Guru