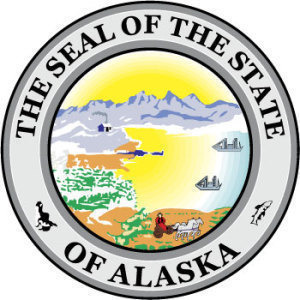 This is a complete list of where to find Alaska senior services, aging information, area agencies on aging, and related links.
Alaska has a small overall population. Only 731,545 people live in the state, making it the third smallest by population overall. Alaskans trend younger, with a median age of 34 compared to the national median age of 38.2.
12.5% of Alaskans are age 65 and older and fewer than 1% of Alaskans are over the age of 85.
Of the senior citizen population in Alaska, 13% report being in frequent physical distress but 7% also avoided care because of concerns about the cost of healthcare. Though there are just 21.8 geriatric providers per 100,000 senior citizens in Alaska – a total of about 20 geriatric providers in the entire state – 82.9% of senior citizens do have a dedicated healthcare provider. Over 100,000 Alaskans are enrolled in Medicare.
Though the poverty rate for senior citizens over the age of 65 is 6.9%, the rate of food insecurity for people over 60 is 14.5%.
If you are a senior citizen living in Alaska, there are resources available to help you.
Alaska has four area agencies on aging (AAA) throughout the state, along with several state government programs and other non-profit and private groups. We have listed links to many of these helpful programs and organizations below.
We try to keep these state resource pages as up to date as possible. If you find a broken link, please contact us to let us know. This helps us help others. Thank you!
Aging and Disability Resource Centers
State Government
State Associations and Non-Profits
Should additional Alaska senior services be listed here? Contact Elder Guru