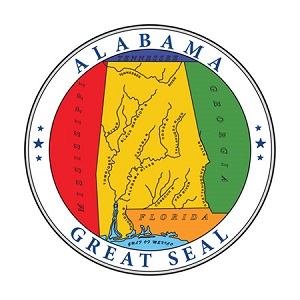 This is a complete list of where to find Alabama senior services, aging information, area agencies on aging, and related links.
Alabama is home to nearly five million people. Though the median age of the state is 38.9, about 16 percent of Alabama's population, or just under one million people, is age 65 or older. Over 91,000 Alabamans are 85 or older! Of the senior citizen population in Alabama, a significant number are veterans of the Vietnam War.
Medicare enrollment is high in Alabama – over one million residents of the state are enrolled in the program. This number includes people under 65 who are eligible for the program due to disability. However, 78% of Alabama Medicare enrollees are senior citizens.
In 2021, the United Health Foundation reports that over 10% of Alabama's senior citizens live below the poverty line and 15% of those age 60 and over have dealt with food insecurity. Additionally, 6.5% of seniors in the state have avoided seeking health care due to its cost. This rate is nearly 2% higher than the United States as a whole.
There are resources for senior citizens in Alabama to turn to, though. Whether it's help signing up for Medicare, getting access to food, or simply having a place to go to for socialization and community, there are options available.
Alabama has thirteen Area Agencies on Aging that are organized regionally. Created by the Older Americans Act of 1965, Area Agencies on Aging are an excellent resource for numerous programs, classes and many types of assistance. There is also the Alabama Department of Senior Services, which reports providing over four million meals in the last year, as well as providing Medicare counseling to 37,000 seniors and saving seniors over $30 million in prescription costs with the SenioRx program.
Alabama senior services are readily available – if you know where to look. For most elders and caregivers, the primary place to access resources and get referrals is your local Area Agency on Aging. We have listed these, as well as the Department of Senior Services, below in addition to other places to access help.
We try to keep these state resource pages as up to date as possible. If you find a broken link, please contact us to let us know. This helps us help others. Thank you!
Area Agencies on Aging
State Government
State Associations and Non-Profits
Should additional Alabama senior services be listed here? Contact Elder Guru