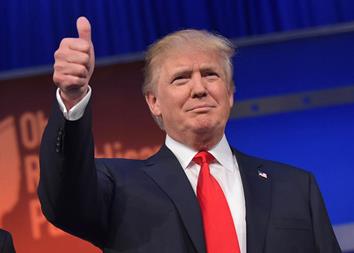 Donald Trump, to the surprise of many, did it; and not only did Republicans take the Oval Office, they will now control the House and Senate as well. The big question now is: What does this mean for seniors?
The short answer is "we don't yet know," but there are things we can begin to deduce from some of his campaign pledges. Let's start with Trump's call for a $6.2 trillion tax cut. While he may or may not get a tax cut of that magnitude, one thing is for certain that he will get a tax cut of some sort – a cut that must be paid for. Where will a Trump White House and Republican controlled Congress look to find these savings? An obvious answer is cuts to federal programs such Medicaid and Medicare, where services  benefit older adults and people with disabilities. That said, Trump did vow to leave Social Security and Medicare untouched should he become president, but the self-described "deal maker" may have to strike a deal somewhere, and those are programs where Republicans in Congress could look to find savings. House Republicans have for years been trying to cap the government's share of Medicare. If successful, doing so could result in increased premiums for seniors. Further, a deal could involve limits on Social Security benefits by raising the retirement age, changing the cost of living index, or other changes not yet known.
The newly elected leaders may search for some type of across-the-board spending cut that would impact programs funded through the Older Americans Act. These are services that have already been under funding pressure resulting in wait lists. Programs funded under the Older Americans Act include a range of home and community-based services, Meals on Wheels, in-home services, transportation services, legal services, elder abuse prevention, caregiver support, etc.
Of course, absent from Trump's proposed policies were any specific cuts. He did, however, back a GOP House plan to put a cap on Medicaid spending. He also pledged to repeal the Affordable Care Act (ACA) and planned to find savings in the Medicare drug program (perhaps through re-importation of prescription drugs at a reduced price).
We don't know how a Trump presidency will impact seniors. It's possible even Donald Trump doesn't know how his policies will impact seniors. The only thing we can do is sit with the rest of the nation in a state of wait and see, hoping for the best.