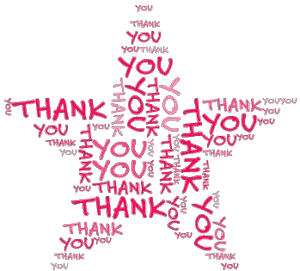 For this Thanksgiving holiday at ElderGuru.com, we give thanks to our caregivers and professionals in the field of aging.  It is not an easy line of work, being riddled with constant change and new challenges to face, yet, you stick with it.  Something brings you back to the work and clients, day after day; something more than a paycheck or health insurance.  You give of your hearts and minds without the expectation of anything in return.
We appreciate the work you do.  It matters, now and in the future.
The work takes a toll on a person, even for someone with great boundaries and regular self-care.  The work can get discouraging, and it is easy to lose focus if you don't take time out to recharge.  It is for these reasons that we remind you to relax and to seize the day to rejuvenate with good food, friends and/or family.  Reconnect with the people and things that bring you joy.
Find inspiration every day.
Here are a few inspirational quotes to get you started from Keven Kruse's book 365 Best Inspirational Quotes:Daily Motivation for Your Best Year Ever.  Available for review and purchase on Amazon as well.
Life is about making an impact, not making an imcome.- Kevin Kruse
Whatever the mind of man can conceive and believe, it can achieve. –Napoleon Hill
Srive not to be a success, but rather to be of value. –Albert Einstein
Two roads diverged in a wood, and I—I took the one less traveled by, And that has made all the difference. –Robert Frost
I attribute my success to this: I never gave or took any excuse. –Florence Nightingale
You miss 100% of the shots you don't take. –Wayne Gretzky
I've missed more than 9000 shots in my career. I've lost almost 300 games. 26 times I've been trusted to take the game winning shot and missed. I've failed over and over and over again in my life. And that is why I succeed. –Michael Jordan
The most difficult thing is the decision to act, the rest is merely tenacity. –Amelia Earhart
Every strike brings me closer to the next home run. –Babe Ruth
Definiteness of purpose is the starting point of all achievement. –W. Clement Stone