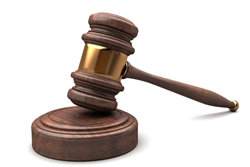 Cincinnati, Ohio seniors Betty Hilleger and Geraldine Saunders spoke up after being denied complete coverage under Ohio's Assisted Living Waiver program. Due to a coverage gap in Medicaid, the two seniors, along with many others in Ohio, faced hundreds of thousands of dollars in assisted living charges. Ohio assisted living residents dealt with delays in processing and unaffordable bills.
Justice in Aging, along with Cincinnati firm Beckman Weil Shepardson, represented Hilleger and Saunders to protest Medicaid's illegal denial of benefits – and won. The class action lawsuit resulted in a September ruling from a Cincinnati federal court ordering Ohio's Medicaid program to give complete coverage to applicants.
"This decision is a triumph for our plaintiffs and for the whole class. Thousands of vulnerable people have been impacted by Ohio's practices over the years, either because they were billed for care that they could not afford or they were trapped in hospitals or nursing homes for no reason. This decision helps frail and needy Ohio elders to get coverage for the care they need in assisted living facilities," said Janet Pecquet, an attorney at Beckman Weil Shepardson LLP.
Ohio was in violation of a federal Medicaid law that requires coverage up to three months prior to the month of application. The state will now honor this three-month rule for assisted living services, as well as nursing home services and other options for seniors. Low-income elders who choose to live in assisted living facilities, rather than in hospitals and nursing homes, should now be able to do so with Medicaid funds.
The ruling has national implications, especially for other states with illegal coverage gaps. Justice in Aging attorney Eric Carlson calls the ruling "a wake-up call for federal and state Medicaid officials to reform their policies." The full court order can be accessed here.