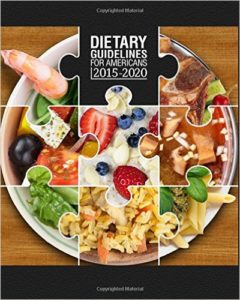 The 2015–2020 Dietary Guidelines is designed to help Americans eat a healthier diet. Intended for policymakers and health professionals, this edition of the Dietary Guidelines outlines how people can improve their overall eating patterns — the complete combination of foods and drinks in their diet. This edition offers 5 overarching Guidelines and a number of Key Recommendations with specific nutritional targets and dietary limits.
That said, this version is not without controversy.
Steven Nissen, perhaps the nation's most influential cardiologist, took aim Monday at the new Dietary Guidelines for sowing public confusion and for lacking the support of rigorous scientific evidence.

Properly performed studies may demonstrate that saturated fat and cholesterol are indeed nutrients of concern, but the opposite conclusion is also possible," Nissen wrote. "It is time to transition from the current evidence-free zone to an era where dietary recommendations are based on the same quality evidence that we demand in other fields of medicine."

In an interview, Nissen said the government should stop making dietary recommendations until it has its scientific act together. (source)
Curious to read for yourself? The Dietary Guidelines are now available in paperback format on Amazon – click to buy it here.