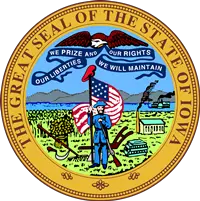 Interested in changing the disability industry? Want to re-imagine aging networks? Submit a presentation for the Iowa Governor's Conference on Aging and Disabilities! From May 23-26, 2016, the Iowa Department on Aging and the Iowa Developmental Disabilities Council will host the conference at the Iowa Events Center in Des Moines.
Disruptive Innovations is the year's title. The event aims to spotlight challenges and opportunities facing the aging and disability communities, on both regional and national levels. Proposals are invited from new and experienced speakers.
Successful proposals will demonstrate new and effective methods of engagement that
Showcase replicable systems addressing common challenges
Navigate complexities faced by older adults and adults with disabilities
Discuss tools, tips, and best practices for professionals
Implement programming, curriculum, technology or partner management
Describe effective strategies for advocating on behalf of older adults or adults with disabilities; or
Present methods for supporting comprehensive integration initiatives.
November 8 is the deadline to submit a presentation. Click here to submit at the conference website.
Professionals, policymakers and field experts are all encouraged to attend Disruptive Innovations, which highlights the diverse and evolving field of aging and disability. The Governor's Conference includes nationally recognized speakers, a juried research competition and an Exhibit/Technology Hall.
Iowa Lt. Governor Reynolds will chair the conference. A steering committee of Iowa business and community leaders will direct.