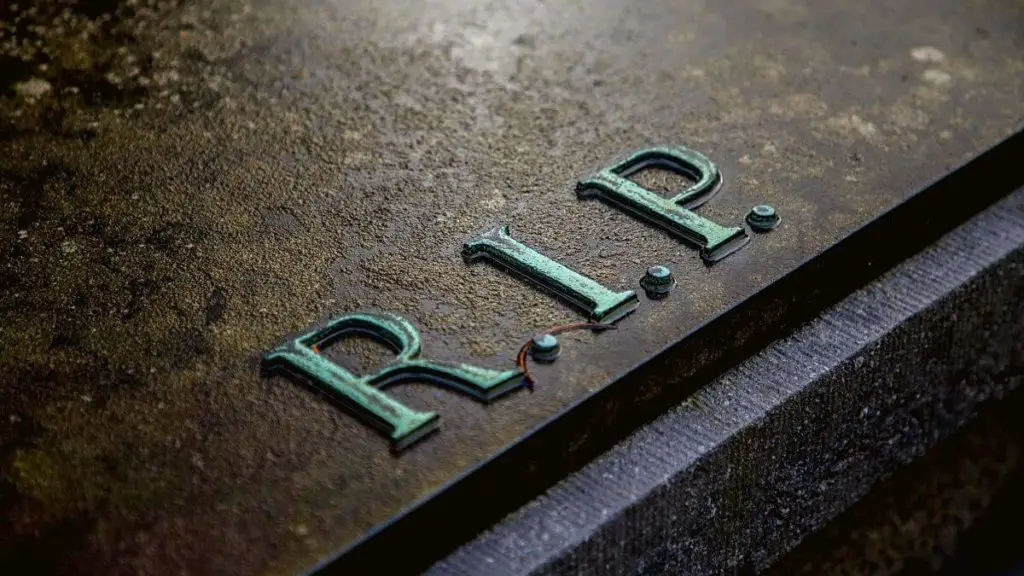 Dealing with death is a certainty that every person will have to face, but dealing with a premature death is particularly difficult. It's often hard to know what to say to someone grieving the loss, or even where to find comfort if you're the one grieving. These gone too soon quotes may serve as a reminder that no one is alone. Others have suffered the same loss.
Premature Death
A premature death is when a death occurs before the person had a chance to live a full death. It's considered to be worse than a late death, because of the number of potential years that were lost. It's also sadly common. The CDC estimated that up to 40% of annual deaths are preventable.
Premature death is often a difficult area to navigate due to the range of ways in which this can occur: terminal illness, illness, unintentional injury, suicide and homicide. So while the grief will be the same the process will be different.
It is only natural for those around wish to offer support by means of a kind deed or word.
Providing comfort by means of a gone too soon quote is often the best was to show sympathy and support. These can be used in cards and eulogies.
39 Gone Too Soon Quotes
The following quotes can be used to find comfort, inked as a memorial tattoo, or written in a card for a loved one suffering from the loss.
"Words seem so feeble in moments like these. Life is so precious, and death such a thief. The depth of your pain I cannot comprehend, but I'll stand alongside you in the darkness, my friend. Love is a bond that death cannot part. Gone from your arms but still held in your heart."

– John Mark Green
You can lean on friends and family, for support and strength. You are not alone
"Grief is like the ocean; it comes in waves, ebbing and flowing. Sometimes the water is calm, and sometimes it is overwhelming. All we can do is learn to swim."

– Vicki Harrison
Grief cannot be controlled.
"Her absence is like the sky, spread over everything."

– C.S. Lewis
Her love is always, around you.
"They that love beyond the world cannot be separated by it. Death cannot kill what never dies."

– William Penn
Love is enduring, and never dies.
"It takes strength to make your way through grief, to grab hold of life and let it pull you forward."

– Patti Davis
Your loved one would want to see you happy, and moving on.
"An abnormal reaction to an abnormal situation is normal behavior."

– Viktor E. Frankl
There is no right, or wrong way to deal with grief.
"Life is tough, my darling, but so are you."

– Stephanie Bennett-Henry
Be strong.
"Sometimes you will never know the value of a moment until it becomes a memory."

– Dr. Seuss
Let your memories comfort you.
"At the blueness of the skies and in the warmth of summer, we remember them."

– Sylvan Kamens & Rabbi Jack Reimer
Little things will remind you of the person.
"Do you not know that a man is not dead while his name is still spoken?"

–  Terry Pratchett
The deceased, will not be forgotten. Keep speaking of them, and treasure the memories.
"To live in hearts we leave behind is not to die."

– Thomas Campbell
This person has left behind a legacy.
"Sometimes the best thing you can do is not think, not wonder, not imagine, not obsess. Just breathe and have faith that everything will work out for the best."
Don't focus on the "why", it will only bring more heartache.
"And I will see you someday again in the clouds."
One day, you will be reunited.
"Crying is a way your eyes speak when your mouth can't explain how broken your heart is."

– Prakhar Sahay
Don't hide your grief.
"A great soul serves everyone all the time. A great soul never dies. It brings us together again and again."

– Maya Angelou
They might be physically gone, but will live through you. You are not alone.
"Parental love is the only love that is truly selfless, unconditional, and forgiving."

– Dr. T.P. Chia
No matter what, you are still loved.
"Grief is the price we pay for love."

– Queen Elizabeth II
"There will never be a day where I won't think of you and wish that you were by my side."

– Unknown
Your memories will be there, and you will miss them.
"Those who love never truly leave us. There are things that death cannot touch."

– Jack Thorne
"May the winds of heaven blow softly and whisper in your ear how much we love and miss you and wish that you were here."

– Unknown
"You don't choose your family. They are God's gift to you, as you are to them."

– Desmond Tutu
Your family will always be there.
"Little by little we let go of loss — but never of love."

– Unknown
Love will prevail.
"Your life is a blessing and your memory a treasure. You are loved beyond words and missed beyond measure."

– Unknown
They will be missed, and remembered.
"How lucky I am to have something that makes saying goodbye so hard."

– A.A. Milne
Saying goodbye is difficult.
"What we have once enjoyed we can never lose; all that we deeply love becomes a part of us."

– Helen Keller
"Death leaves a heartache no one can heal, love leaves a memory no one can steal."

– Unknown
"God gave us memory so that we might have roses in December."

– J.M. Barrie
Eventually, only beautiful memories will remain.
"Should you shield the valleys from the windstorms, you would never see the beauty of their canyons."

– Elisabeth Kubler-Ross
"Make the most of your regrets; Never smother your sorrow, but tend and cherish it 'til it comes to have a separate and integral interest. To regret deeply is to live afresh."

– Henry David Thoreau
Feel your pain until healing can take place.
"If there ever comes a day where we can't be together, keep me in your heart. I'll stay there forever."

– A.A Milne
"The song is ended, but the melody lingers on."

– Irving Berlin
"Never regret a day in your life: good days give happiness, bad days give experience, worst days give lessons, and best days give memories."
Good or bad, every moment shapes who we are.
"Love is really the only thing we can possess, keep with us, and take with us."

– Elisabeth Kubler-Ross
"Sometimes you have to die a little inside in order to be reborn and rise again as a stronger and wiser version of you."
Even the worst experiences can inspire growth.
"I planned to say a lot of things to you, but in the end, all I could muster was 'I miss you.'"

– Unknown
"What was, still is."

– Unknown
"Never Forgotten. You'll never be forgotten that simply cannot be. As long as I am living, I'll carry you with me. Safely tucked within my heart your light will always shine; a glowing ember never stilled, throughout the end of time. No matter what the future brings, or what may lie ahead, I know that you will walk with me along the path I tread. So rest my angel, be at peace and let your soul fly free. One day I'll join your glorious flight for all eternity."
They will live on through you.
"All the art of living lies in a fine mingling of letting go and holding on."
"Death ends a life, not a relationship."

– Mitch Albom
Be kind, loving, and supportive. Spend time with the person and allow them to process their grief and work through the five stages of grief.
Sale
---