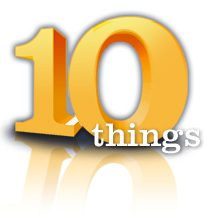 Caregiving's a tough job, but you're not in it alone. Put these tips and resources in your toolbox.
For All Caregivers
Prepare Early
Even if your family's healthy, having a plan can ease stress if illness or disability does strike.
Talk to parents or any loved one about their potential needs, hold a family meeting, and agree on an action plan.
Medicare charts what every caregiver should know, and the Family Caregiver Alliance provides a Caregiving 101 primer. Topics you'll want to consider include legal planning, financial planning, and first steps.
Manage Money
Caregivers often take over their loved one's financial planning. You may need to file taxes and insurance claims, manage investments, and handle housing issues.
The Consumer Financial Protection Bureau offers booklets to help financial caregivers. The AARP website's Legal and Money section helps answer tricky questions, too.
Understand Medicare and Medicaid
Know the differences between these two programs. For instance, Medicare is usually available to people 65 or older. It covers hospital stays and nursing facilities but doesn't cover long-term care. Learn more about what Medicare covers here.
Medicaid programs are run state-by-state, so check with your state office for specifics. Medicaid is usually available to people with limited financial resources. Need more information? Check out Healthcare.gov and Disability.gov.
Get a Helping Hand
Learn how to ask for help. Many organizations take care of caregivers. Your local area agency on aging, and the Family Care Navigator, can direct you to services you need.
Whether you're looking for in-home help, a home health agency or out-of-home care, there's assistance out there to match your needs.
Take Time For Yourself
Focus on your wellbeing. Caregivers often burn out from stress, so don't neglect your basic health needs. The Alzheimer's Association offers simple steps for caregivers to stay healthy.
If you're experiencing symptoms of depression, look into treatment options and support services designed for caregivers.
Find a Support Group
Family caregiver support groups are funded in each state. The Caregiver Action Network has tips on finding a support group that works for you.
Reach out to local government agencies or call the AARP's support line (1-877-333-5885) for more information. Prefer an online forum? The Family Caregiver Alliance offers one, as does the AARP. Support groups can be a great way to relieve stress.
For Specific Types of Caregivers
Young Caregivers
Many caregivers are between the ages of 8 and 18. If you're one of them, you juggle a unique set of responsibilities. But you're not alone. The American Association for Caregiving Youth lists practical tips and places to reach out to for more support.
CancerCare.org offers a support group for young people aged 20-39 with a loved one diagnosed with cancer. And at any age, young caregivers should practice self-care.
Caregivers for Veterans
Look into the resources provided by the U.S. Department of Veterans Affairs (VA). There's information for family members new to caregiving, multiple support programs, and services for older veterans.
Veterans injured while on active duty, or suffering post-9/11 injuries, may be eligible for special aid.
Long-Distance Caregivers
For the 6.9 million Americans who are long-distance caregivers, assisting their loved one can be a challenge. Here's a primer to get started.
Caring From a Distance and the National Institute on Aging provide guides for caregivers in this situation. Learn how to form a caregiver support system, put together necessary documents, and stay connected.
Caregivers for Children with Disabilities
Care for, advocate for, and empower your child. The Centers for Disease Control and Prevention offer tips to do just that.
Organizations like Parent to Parent USA and others provide information on therapy, early intervention, transportation, school services and more.
New to caregiving for a child with a disability? Check out this detailed roadmap for family caregivers.